ABOUT US
Leader in high performance FPGA-based trading solutions
NovaSparks is the leader in FPGA-based high performance and ultra-low latency trading solutions for financial markets.
NovaTick™, its flagship Ticker Plant product, supports 75 feeds across the major Equities, Futures and Options trading venues in North America, Europe and Asia.
NovaSparks FPGA-based feed handlers deliver normalized market data, including order book building and multi-feed consolidation with sub microsecond processing latency, even during market peaks period.
This level of performance is extended to the whole trading cycle through the NovaSparks open FPGA trading development platform.
NovaTick™ also includes advanced built-in functions such arbitration, conflation, shaping etc. to support and optimize the use of wireless infrastructures.
It is packaged in scalable 'easy-to-deploy' appliances or in 'tightly coupled' PCIe cards.
The appliance offers an unmatched feed/instrument capacity and an extensive fan-out capability for market data distribution.
The PCIe card is directly installed in trading servers to bypass NIC cards. It is also the basic block of the NovaSparks open FPGA trading development platform used by financial firms for small or more complex custom projects such as normalized market data converter or consolidators, basket calculators, trading and market making strategies, risk checkers, order execution, smart order routing, etc.
Founded in 2008 and backed by well-established investors, the company is headquartered in Paris (France), New York City (USA), Bangkok (Thailand) and has offices in Nantes (France) and Athens (Greece).
OUR ETHOS
A Race to Deterministic Ultra-Low Latency
In many parts of IT, managers are able to plan and forecast their capacity to achieve deterministic processing speeds. Trading Infrastructure managers should have the same ability as determinism is needed by the trading industry.
The time is now and the technologies are robust to enter a new race. Not a race to zero, but a race to ultra-low latency determinism, with reliability and scalability.
Up until now, Trading Infrastructure Managers have been held hostage to the volatility in market data rates. That combined with expanding users and expanding venues, many Trading Infrastructure Managers cannot simply offer any service levels to their end users.
Our FPGA approach offers ultra-low latency deterministic processing that allow Trading Infrastructure Managers to build a reliable trading environment with scalable capacity and performance.
Infrastructure Trading Managers can now guarantee service levels for downstream clients, across venues and across data rates, even during market bursts. For the Algo Trader, they can now be assured they have consistent low latency and better predict the performance of their algo. And this can be easily extended to the whole trading cycle, from market to market.
NovaSparks is dedicated to engineering deterministic ultra-low latency trading solutions for feed handling, book building, market data consolidation and  distribution, hosting trading analytics, algorithms and order execution.
OUR HISTORY
Building market data and trading solutions for over 15 years
<! ========= Cool Timeline Free 2.5 =========>
Timeline
TradingTech Insight USA Awards in the "Best High Performance Data Feed Handler" category
NovaSparks wins the TradingTech Insight USA Awards in the "Best High Performance Data Feed Handler" category. Scalability of NovaTick is increased by using an advanced software augmented solution. NovaSparks opens office in Bangkok to address APAC market.
NovaSparks adds support for US regional markets (MIAX, MEMX, IEX) and Canadian market consolidator
NovaSparks supports US regional markets MIAX, MEMX and IEX. Those feed handlers can be implemented along with the US main markets feed handlers in one single NovaTick appliance.
Open FPGA development platform deployed with Order Execution on Nasdaq, CME and Nyse
Customers use the open FPGA development platform to create a Tick-to-Trade solutions on three main US markets: Nasdaq, CME, NYSE/ICE. NovaSparks develops an order execution IP for those markets.
Pure FPGA solution for Multi-Market Consolidation for US Equities
NovaTick Appliance and PCIe Card consolidate US Equities and Canadian Equities markets (with UBBO and Book levels) in 500ns wire-to-wire.
Waters Technology Awards in the Best New Product Category for "Microwave Bandwidth Shaping"
Novasparks wins the Waters Technology Awards in the Best New Product Category for "Microwave Bandwidth Shaping". CBOE C1 feed handler goes into production.  NovaTick Devices now handle 250 000 instruments per FPGA card.
Additional Award and New Platform
NovaTick is voted best hardware feed handler for the second year in a row. NovaTick 4th generation platform is introduced.
Award win for NovaTick and introduction of "U.S. Equities in box" Solution
NovaTick voted best Hardware Feed Handler by the Financial Industry and Novasparks introduces "U.S. Equities in box" Solution.
Novalink is introduced and further acceleration in market data coverage
Novalink allows customers to consume market data directly in FPGAs and the company accelerates its market data coverage by supporting 50 market data feeds
NovaTick supports the 11 US equities protected markets
Acceleration of market data coverage & unveiling of NovaTick
NovaSparks accelerates its market data coverage by supporting 30 FPGA feed handlers and unveils NovaTick, a new paradigm for pure FPGA feed handlers.
Another milestone reached
NovaSparks reaches another milestone with 20 major equity and future feed handlers now available followed by consolidating ten market data feed handlers for a large investment bank.
Record breaking first quarter & first pure FPGA order book builder
NovaSparks announces the first pure FPGA order book builder, offering unprecedented low latency and deterministic performance.
New York office opening & launch of second generation platform
Novasparks opens office in New York followed by announcing its second generation platform for pure FPGA market data feed handlers, offering more capacity and lower deterministic latency, rolling these out through Europe and the US and expands its market data coverage to 12 feed handlers globally.
Funding from Partech International & expansion of feed handlers
First round of funding with Partech International & NovaSparks expands market coverage to 7 feed handlers
Sign first contract with a major Tier 1 investment bank
First pure FPGA data feed handler
R&D invents and develops the first pure FPGA data feed handler solution available on the market
Company founded as HPC Platform
OUR TEAM
A wealth of experience and leadership

Luc Burgun
President & Chief Executive Officer
Luc Burgun is a successful executive and entrepreneur with 30 years of experience in the electronics and the trading industry. Prior to joining NovaSparks, Luc was VP Engineering at Synopsys. Before that, he was CEO for EVE, the leader in standard FPGA-based emulator, which he co-founded in 2000 and sold to Synopsys in 2012. From 2007 to 2011, Luc was also President of the supervisory board of Cofluent, a leader in system level specification acquired by Intel in 2011. Prior to EVE, Luc was managing the emulation engineering team at Mentor Graphics. He has published numerous articles at international technical conferences and has been granted six patents. Luc Burgun holds a Ph.D degree in Computer Science from the University of Pierre and Marie Curie, Paris VI.

Jean-Eric Finck
Chief Financial Officer
Jean-Eric has more than 30 years' experience in the electronics industry. In 2010, Jean-Eric joined NovaSparks as Chief Financial Officer and oversees NovaSparks' finance, human resources and corporate services departments. Jean-Eric joined from a role as Chief Financial Officer from Action d'Eclat (Healthcare communication) from 2003 to 2010. Previous positions included Operations Director EMEA at Openwave (mobile telecom) as from 2001 to 2002. Jean-Eric graduated from Ecole Nationale Supérieure d'Electronique et de Radioelectricité de Grenoble (ENSERG) and holds a MBA from HEC Paris, France.

Pierre Gardrat
VP Engineering & CTO
Pierre joined NovaSparks in 2010 as Hardware VP Engineering. Prior to joining NovaSparks, Pierre worked in the FPGA development industry for seven years, starting his career in the French Department of Homeland Security and then serving as firmware developer and application engineer at EVE, a leader of FPGA-based emulation acquired in 2012 by Synopsys. Pierre graduated from Telecom Paristech (ENST Paris) and holds an MSc from University of Pierre & Marie Curie, Paris.

Cliff Maddox
Sales Director
Cliff has over 30 years' experience in the trading industry. He joined NovaSparks in 2017 as a U.S. Sales Manager and now leads the sales team. Prior to joining NovaSparks, Cliff worked at Activ Financial Systems for eight years, holding various positions in the business and sales organization. Prior to that, Cliff spent 20 years developing his capital market expertise by leading numerous software development projects for half a dozen major banks and trading firms. Cliff graduated from Rutgers University and holds a bachelor's degree with a double major in Computer Science and Economics.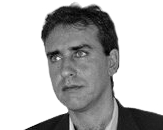 Predrag Filipovic
Application Engineering Director
Predrag is an experienced multi-facet manager and a leader with a proven track record of success in leading all aspects of effective planning and execution of multiple technologically challenging projects for top-tier organizations. He spent most of his career in R&D for the semi-conductor, wireless and the multimedia industries with a strong focus on hard real-time and mission critical systems design. In his current role, he manages the global application team for NovaSparks and is based in New York City. Predrag holds a PhD in Electrical Computing Engineering / System Control from Drexel University
Yves Charles
VP Business Development & Board Member
Yves Charles is VP of Business Development for NovaSparks. He led the company as a former CEO from 2010 to 2014. Prior to joining NovaSparks, Yves was CEO of Sysload Corporation, a worldwide leader in systems management from 2007 to 2009. From 1996 to 1997, Yves was Chief Executive Officer of Quallaby a software editing firm in network performance management, a firm Yves founded in 1996. After moving Quallaby headquarters to the United States, Yves was responsible for running the International Operations until its acquisition by Micromuse in 2006. Earlier in his career in 1992, Yves founded Apogee Communications, a systems integrator in network and systems management and held the position of Chief Executive Officer until 1997. During this period the revenue of Apogee, grew from $1 million to $30 million.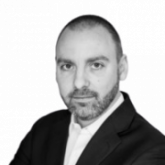 Antoine Brousse
Board Member
Antoine is a managing partner of Peninsular Capital since 2016. Prior to joining Peninsular, Antoine worked in the M&A department of Rothschild & Cie bank in Paris and then for the real estate investment teams of Mubadala Development Company, a sovereign wealth fund of the emirate of Abu Dhabi.
Antoine Brousse is a graduate of Sciences Po Paris and holds an MBA from Dartmouth University (USA).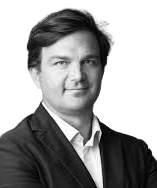 Adrien d'Auriol
Board Member
Adrien is a managing partner of Peninsular Capital, which he founded in 2015. He started his career at Deutsche Bank in Corporate Finance in Paris and London and then he worked for the private equity fund ING Parcom before joining the Development and Investments department of the Casino group.
Adrien is a graduate of EM Lyon and Panthéon-Sorbonne University.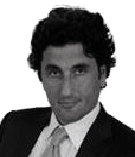 Michaël Levy
Board Member
Michaël has 30 years' experience in financial markets.
He was in charge of foreign exchange options desks of European banks (Société Générale, Commerzbank and Barclays) in London and New York. In 2001, he became portfolio manager at Société Générale Asset Management Alternative Investments (SGAM AI) in Paris.
In 2009, he co-founded 360 Asset Managers, a Paris-based partnership mainly dedicated to financial advisors. He built long-only products, contributing his expertise in convertible bonds and derivatives. He was also in charge of funds selection and cross-asset strategies.
Since 2015, he has been running Yuma Advisory LTD, an FCA approved London firm which assists fund managers in allocation as well as portfolio hedging
Michaël is a graduate of Ecole des Mines de Nancy and holds a Master´s degree in Management from M.I.T. Sloan School.
CUSTOMERS & PARTNERS
NovaSparks believes in forming meaningful business and technology partnerships that add value to our customers business
View our customers & partners