Energize US Equity Trading with NovaTick

The US equity markets are generating some of the most challenging data feeds to process for a ticket plant. They are also the most competitive trading markets in the world for which using the right feed handler is the difference between being ahead or being far behind.
NovaTick solution for US equities is not only fast, it is comprehensive. NovaTick support all 13 US equity protected markets (NASDAQ, BX, PSX, BZX, BYX, EDGX, EGDA, NYSE, ARCA, NYSE MKT, NYSE NAT, IEX and CHX) as well as both SIP feeds from UTP and CTA. It also comes with a complete set of features which will make you wonder why you are still using a 10 times slower software feed handler:
Robustness:

A/B Arbitration
Exchange recovery and re-transmission service
Snapshot service for late joining consumers

Scale

Support for the full instrument universe

Ease of integration

Single 2U appliance
Advanced Normalized API
Auto configuration
Full appliance visibility for easy monitoring
PTP time stamping
Reference data API

Richness of outputs

Top of book data (L1)
Top N of book data (L2)
Full depth data (L3)
Snaphot
Conflated low bandwidth output for microwave
The main US equity data centers are located in Carteret, Secaucus and Mahwah. These three data centers are linked with both fiber and millimeter wave networks offered by many providers.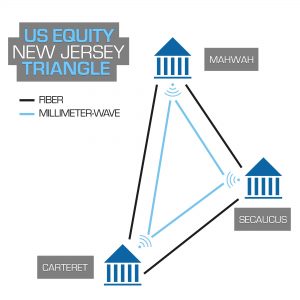 NovaTick can be deployed following two models:
Decentralized:
one NovaTick appliance per data center processing the feeds locally. For example, the Carteret appliance would process Nasdaq, BX and PSX feeds.
Centralized:
one NovaTick appliance is processing all the feeds in a single data center. For example, an appliance in Secaucus would process the 4 local feeds from CBOE as well as the three and four remote feeds from respectively NASDAQ and NYSE.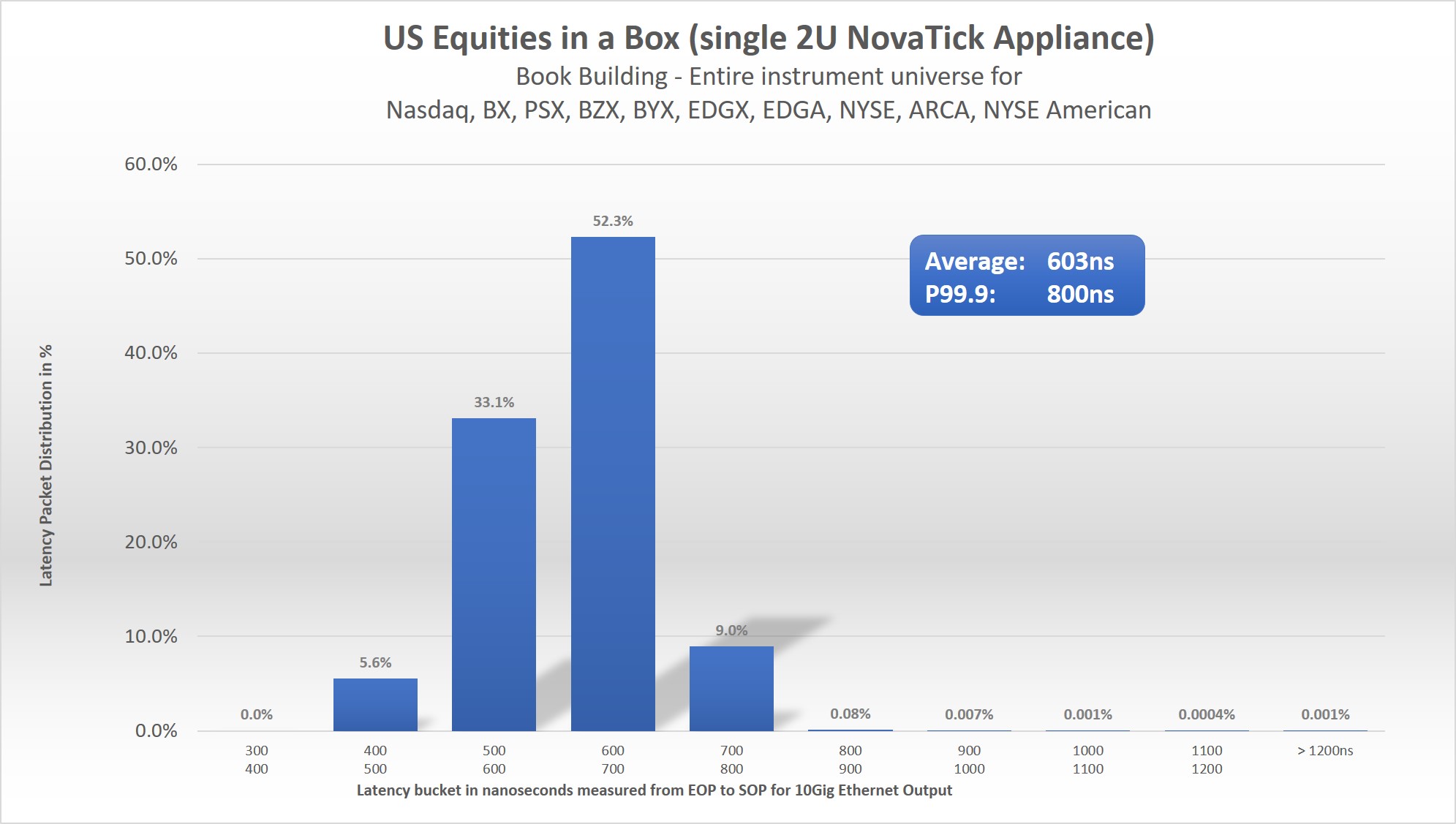 A single API for all protected markets and the SIP

All the robustness features required to send ISO orders

800ns latency at p99.9, including book building