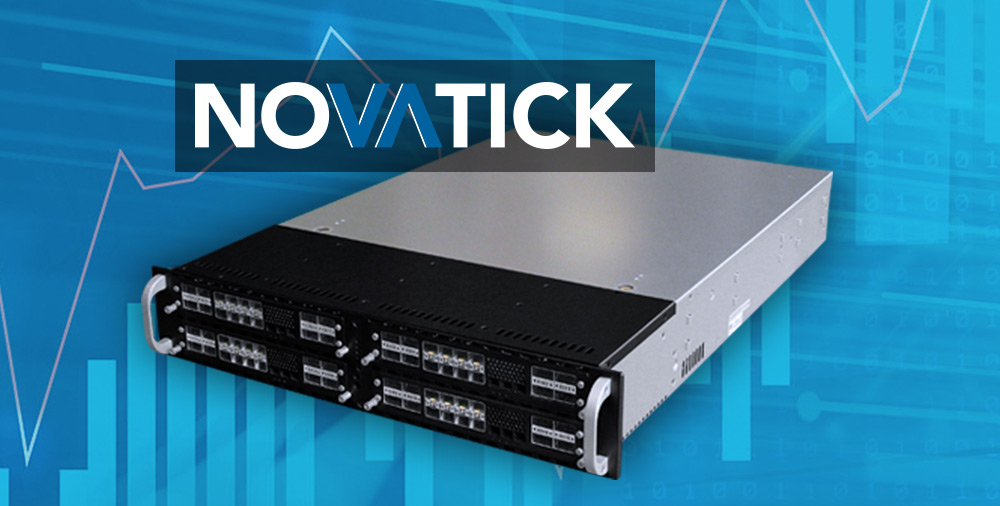 Introducing NovaTick 4th Generation Platform
The new hardware upgrade reduces ticker plant latency by 20%, multiplies instrument density by 10 and unleash new consumption and integration models.
Learn more
Proven trading advantage 
with an easy-to-integrate pure FPGA ticker plant

We are the leader in extreme low latency market data solutions for the capital market industry. Our unique FPGA centric approach delivers sub microsecond processing latency including book building, even during market peak periods. Available for over 60 feeds among the major Equity, Futures and Options venues across North America, Europe and Asia, the feed handlers are packaged in 'easy-to-deploy' appliances offering an extensive fan-out capability for market data distribution. Founded in 2008 and backed by well-established investors, NovaSparks' offices are located in Paris, France and New York, USA.
Could the NovaSparks FPGA platform give you a trading edge? If your trading strategy relies on ultra-fast, deterministic and reliable access to the market data, there is no alternative.
Software Ticker Plants solutions rely exclusively on CPUs to handle market data and are not capable to offer the lowest latency, especially during market spikes. Memory bottlenecks, operating system overheads, poor parallelism, compiler limitations and slow networking stacks are among the many factors constraining performance and causing long tails in the processing latency distribution.
Learn more
The award-winning NovaTick now multiplies the instrument density by 10 and unleashes new consumption and integration models.   NEW YORK, LONDON, PARIS- October 15, 2018 – NovaSparks™, the leading field programmable gate array (FPGA) market data company, today announced that its 4th generation NovaTick decreases latency by 20% and can…
This year again, the readership of Intelligent Trading Technology picked NovaTick, the pure FPGA market data ticker plant by NovaSparks, from many competitive feed handler solutions. NEW YORK, LONDON, PARIS- JUNE 12, 2018 – NovaSparks™, the leading field programmable gate array (FPGA) market data company, today announced that the readership of Intelligent…
Inside Market Data article on Waters Technology NovaSparks COO Olivier Baetz says the vendor developed the conflation feature in response to demand from clients using microwave networks to distribute normalized data from NovaTick to other datacenters. Because microwave bandwidth is much more expensive than fiber networks, microwave connectivity between datacenters…